My New Band: C-DRAIN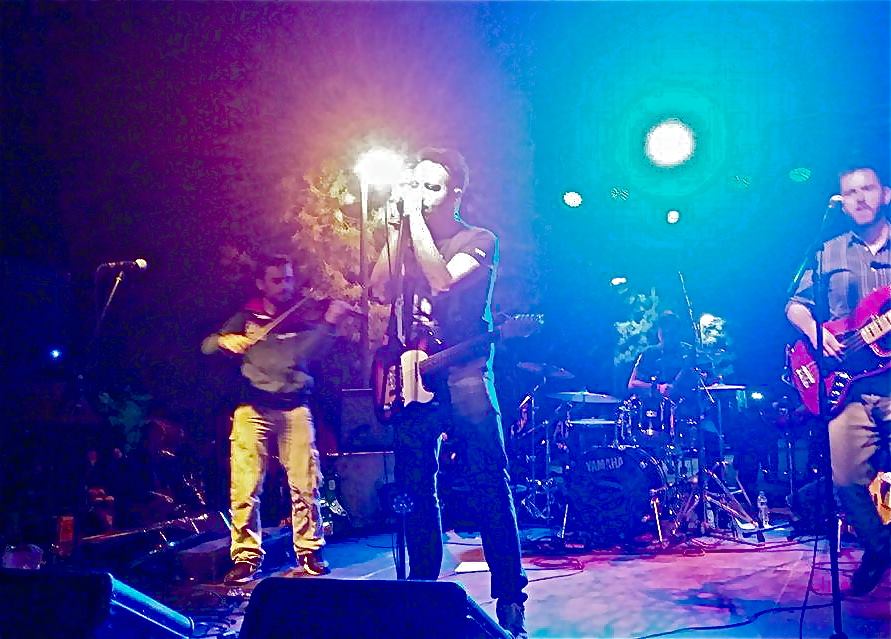 Short bio:

The project was initiated as one-man band by Christos Pappas in April 2013 in Leeds, UK, and kick-started by 'So What?', a track very different in mood and style from what the artist had been known for up until then. Received a fair amount of exposure and radio airtime as well as great reviews. Continued in Summer of 2014 with a summer-single release 'Oh Miami!' which break through US radio stations, UK, BBC Radio, South Africa, Greece and reached on TOP 10 radio charts in CANADA (Week 3-9 August 2014!)and received great reviews as-well. In DEC 2016 (Official release – 4 FEB 2017) while in the studio preparing C-Drain debut LP Album release 'Covers Unplugged' Ep Album on CD! 5 favourite covers with a 'cinematic' approach in the production and performance!
Christos's aim in this new project as C-Drain was to achieve total independence and creative freedom, with him assuming responsibility for every aspect of the production process from performing on almost every instrument to recording and mixing his tracks entirely in his home studio.
Reviews / Kριτικές:

ERT Radio Greece (Δεύτερο-Πρόγραμμα): C-Drain 'Covers Unplugged' on TOP 6 English-lyric albums of 2016 and on TOP 20 of all 2016 Albums releases!
BBC Radio: C-Drain's "Oh Miami!" – "Very Nice!!!"
Brian Wilson (Beach Boys) favourites C-Drain's 'Oh Miami!' and reposted it t ohis personal page!
Music emissions.com (USA): Rating: 9/10 "…'So What?' is just the sort of musical break from the misery we need. And that is the key to what makes a good pop song – it fits the moment…so, go on…listen to "So What?" It will cheer you up guaranteed!"
No TiTle magazine (UK): "…If this artist continues to unearth interesting influences and a variety
of angles his future album would certainly create a few welcome debates…"
Music emissions.com (USA): Rating: 9,5/10 – "Producer/artist Christos Pappas resurfaces with his latest track "Oh Miami!" Blending modern rock with continuing West Coast retro pop theme, he switches coasts, pens an ode and paints a vivid portrait of the Southern Florida party city. Mixing tinges of reggae as a clever nod to its proximity to the Caribbean, this could be the metropolis' next theme song!"
'Covers Unplugged' Ep Album

16/6/2016 (CPS Records) – Official release date : 4/2/2017
*
'Oh Miami!'

Released JUNE 2014 (CPS Records)
*
'So What?'

Released MAY 2013 (CPS Records)
*